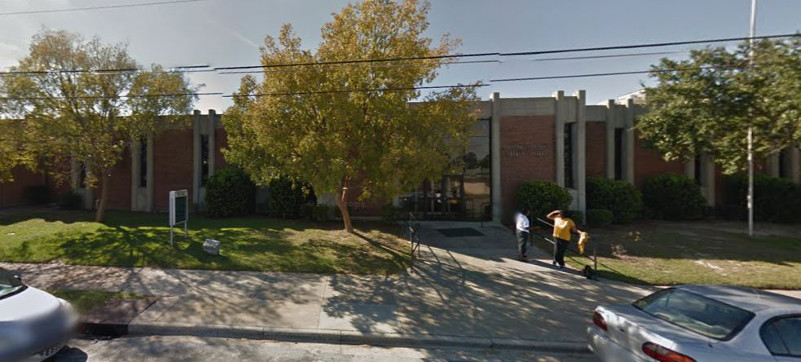 Clan Blair Society Library
As a benefit of membership in the Clan Blair Society, we have a collection of genealogical and historical books and documents that is housed and managed by the Ellen Payne Odom Genealogy Library in Moultrie, Georgia.  Many years ago the society decided to find a home for our growing collection of books, documents, and video tapes from the members of the society.  We wanted to be able to loan these to members for their research efforts.
Managing the growing collection was becoming a bigger task and keeping track of their location problematic.  We learned that the Odom Library had a growing collection of clan society libraries that they were managing.  As professional librarians and with the resources of the genealogy library, it made a lot of sense to move our collection permanently to the Ellen Payne Odom Genealogy Library.
The move of all existing books, documents, and tapes to Odom was made in the early 1990s with a formal ceremony at the library with a number of CBS officers, members, and Odom librarians.  The move was smooth and the hospitality was enjoyed.  CBS has contributed to Odom many times over the years.  As members contribute their books and research to Clan Blair Society they are transferred to our collection at Odom.
There have been changes over the years.  The tapes are no longer at the library. What tapes we had were transferred to digital copies and are now available in the Members' Only site.  Our inventory has been updated recently so it remains accurate.
The Clan Blair Society librarian is Elena McCrary.  Elena maintains contact with the librarian at The Ellen Payne Odom Genealogy Library that oversees the clan collections and handles the transfer of any new materials to the library.  She has also been working on digitizing Blair books where available to make them available to members through the Members' Only site.
If you're interested in borrowing from our library, as a member, there is a process to follow to request, obtain, and return the materials.  The process details are available in the Library section of the Members' Only site.
If you'd like to contact Elena for questions or to contribute materials, please use the contact form and select the Librarian as the contact.  Your message will be directed to Elena for her reply.
You can browse the list of materials available at Odom on our Library Collection page.