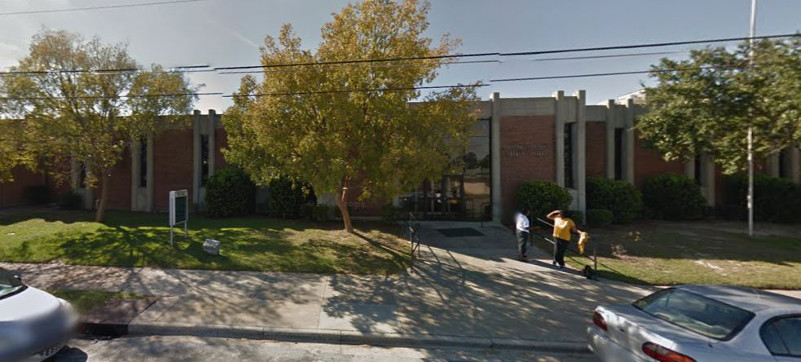 Clan Blair Society Collection
In Search of Scottish Ancestry, 1979 (Hamilton-Edwards, Gerald)
John Blair of Gilford County, North Carolina and Some of His Descendants. 1979 (Lucy Blair, Eckels Compiler)
Scotch Irish Pioneers in Ulster and America 1986 (Bolton, Charles Knowler)
Blairs of Drummond, Lanark Co., Ontario, Canada 1985 (Hawkins, Mildred Blair)
Their descendants for six generations in Canada and the USA
Blair Society for Genealogical Research, 1925-1931 Members Applications and Lineage Charts. vol 1 1985
Directory of Scottish Settlers in North America, 1625-1825 (Dobson, David) Vols. 1, 3-6
West Virginia Settlements (Johnson)
Of Blairs of Penn-Ohio 1712-1903. 1976 (John Insley Blair III)
Of Blairs of North Carolina 1764-1934. 1976 (John Insley Blair III)
Of Blairs of Virginia 1655-1970. 1976 (John Insley Blair, III)
Of Blairs of New England 1683-1974. 1976 (John Insley Blair, III)
Of Blairs of Kentucky 1759-1974. 1976 (John Insley Blair III)
Some American Blairs: 250 Years of Descendants of James, John, and Hugh Blair (John I. Blair, III)
The Blair Magazine - 13 issues (1925-1931) (BSGR)
A Genealogical Account of the Principal Families in Ayrshire More Particularly in Cunninghame Vol.I 1823 (George Robertson)
The Baronage of Angus and Mearns 1886 (David, Peter MacGregor)
Of Blairs of Scotland 1200 AD - 1890 AD. 1984 (John I Blair, III)
Chronicles of the Scottish-Irish Settlement in Virginia (Lyman Chalkley) Vols. 1-3
History of the Counties of Ayr and Wigton (James Paterson) Vols. 1-3
71 pages on the Blair Family extracted from 5 volumes
Scotland: Owners of Lands and Heritages 17&18 Vict., Cap.91. 1872-1873
1873 Return by Her Majesty Queen Victoria
The Blair Family of New England. 1900 (Blair & Emily Wilder Leavitt, compiler)
Some Descendants of Charles and Easter Robertson Blair. 1962 (Charles R. Blair, Sr.)
Five Generations of the Family of Blair from the Counties of Firth and Forfar (Arthur Thompson Mitchell)
Covers VIPs, Arms, Blairs of Balthayock.  1890
104 Pages on Blair Family from 10 Sources 1798-1989.
Map Guide to the US Federal Censuses, 1790-1920. 1987 (Wm. Thorndike & Wm. Dollarhide)
154 pages from 3 different authors relating to Blair Families
BLAIRLIN Compilation of Blair lineage charts and Blair Trees Vol. I 1990. (Preston Groome, compiler)
The Blair-Moffett Families, 1600-1976
Thomas Blair, Pioneer from Argylshire. 1985 (various sources)
CBS 4 Sections: Compilation of Blair and Lyle Families. 1967 (Ila May fisher Maughan)
 1) J. McKay/Martha Blair, 2) Lyle Family, 3) Blair Family, 4) Name & Family of Blair
The Blair Family Memorial. 1989 (Robert H. Blair, Jr.)
Scattered Feathers, A McLay History 1981 (Eva Maud McLay)
The Original Scots Colonists of Early America 1612-1783. 1990 (David Dobson)
Ancestors of the Members of the Present Blair Society for Genealogical Research. 1990 (Kathleen Rehman)
Branches, Descendants of James Blair, CA. 1975 (Ralph Young Blair)
BLAIRLIN II: Blair lineage charts and Blair Trees. 1991 (Preston Groome, Compiler)
History of the Blair Society of Genealogical Research 1989 (Arnold Raymond Blair)
Tennessee Cousins: A History of the Tennessee People (Ray Worth)
Genealogical File of Dr. Eleanor M. Heisted-Moore (Gerry Carlisle)
Alexander Blair Genealogy and A Brief History of Blairs Mills, PA (Timothy V. Blair)
Virginians and West Virginians 1607-1870 Vol. I (Patrick G. Wardell)
Virginians and West Virginians 1607-1870 Vol. II (Patrick G. Wardell)
Scotts on the Chesapeake 1607-1830 (Vol 1&2) (David Dobbin)
BLAIRLIN III Blair Lineage Charts and BlairTrees. 1993 (Preston Groome, Compiler)
Blair Family Bible Records. BSGR (Andrew, Mark Davis)
Blair Family Marriages 1600-1900. BSGR 1995 (Sue Blair Kimball)
Blairs Of, In, and Through Ohio Prior to 1900. BSGR 1994 (Charlotte Blair Stewart)
Proceedings of the Tennessee Blair Seminar 1993. BSGR (Parker, Raymond R. Blair)
The Descendants of James and Mary Colbert Blair (no author listed)
Guide to Genealogical Research in the National Archives. 1985 (no author)
How to Climb Your Family Tree: Genealogy for beginners. 1993 (Marrietta Stricken-Rhodda)
Scottish Family History: A Guide to works of Reference... 1994 (Margaret Steward)
Searching for Your Ancestors: The How and Why of Genealogy. 1994 (Gilbert H. Doane & James B. Bell)
The Researcher's Guide to American Genealogy. 1994 (Val D. Greenwood)
American Ancestors of the Williamstown Blairs (Lloyd S. Blair)
The Blairs: A Family History. 1992 (Lloyd S. Blair, Elizabeth M Blair)
The Source - A Guide Book to American Genealogy
Jacobites of 1715 North East Scotland and Jacobites of 1745 North East Scotland
The Blair Memorial - Written by, about, and for Blairs and their Relations. 1991 (Robert H. Blair)
The Blairs of Pike county (Joe M. Blair)
Your Scottish Ancestry: A Guide for North Americans (Irvine)
The Blair Surname - Its Ancient Scottish Origins and the Genealogies of the Three Blair Families 1999 (Jack Richard Blair)
Jacobites of Perthshire 1754 (McDonnell)
Blair Family of North River Colcheter County Nova Scotia
The Scotch Irish in Northern Ireland and in the American Colonies. 2008 (Maude Glasgow)
The Bean's Cove Blair Clan Genealogy. 2000 (Bryce D. Blair)
Blair Bible Records
Jim McLeod's Hogmanay Party from Blair Castle (Video)
Old Churches, Ministers, and Families of Virginia (2 vol. set)
The Scottish Regiments 1633-1996 (Mileham)
The Annotated 1850 Census for Blairs in the United States. BSGR 1999
Official Bulletin Blair Magazine Blair Society for Genealogical Research, A Reconstruction of the "Blair Magazine"